Delray Beach Tennis center played host to the Gift of Life Pickleball fundraiser.
Over 70 participants and over 100 spectators for a great cause.
The Delray Beach Pickleball Club teamed up on March 21st with the Valencia Palms Gift of Life Club to put on their 2nd annual Pickleball Round Robin Event! This was the first charity event for the Delray Beach Pickleball Club, and this year the event was held at the Delray Beach Tennis Center.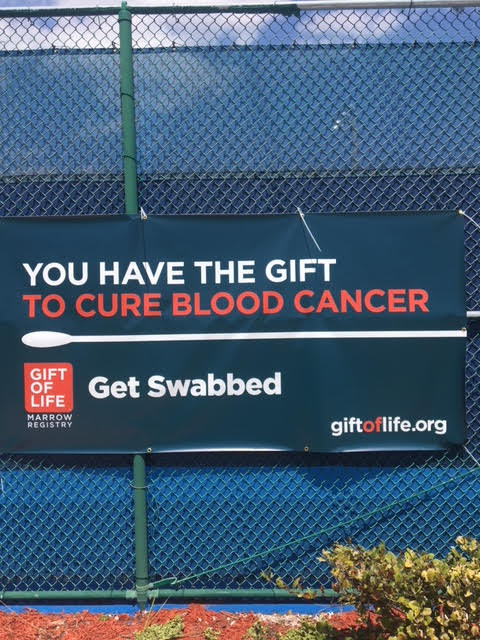 Gift of Life is a Bone Marrow registry that collects swabs from thousand of people each year who could be a potential donor for those with blood cancers.
70 players participated in the event along with several volunteers from both Clubs who helped make the event a great success!
SEE MORE PICS : Gift of Life Event 2018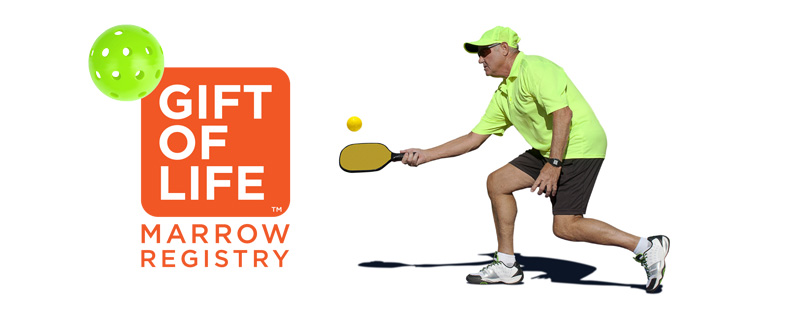 2ND ANNUAL ROUND ROBIN PICKLEBALL TOURNAMENT TO BENEFIT GIFT OF LIFE
The Delray Beach Pickleball Club and the Valencia Palms Gift Of Life Club Cordially invites you to join us at our: Second Annual Charity Pickleball Tournament on March 21, 2018
To benefit Gift Of Life Marrow Registry – All proceeds benefit Gift of Life, which helps children and adults suffering from leukemia, lymphoma, other cancers and genetic diseases…
At Gift of Life we believe every person battling blood cancer deserves a second chance at life — and we are determined to make it happen. We are singularly passionate about engaging the public to help us get everyone involved in curing blood cancer, whether as a donor, a volunteer or a financial supporter. It all begins with one remarkable person, one life-changing swab and one huge win — finding a match and a cure.
Round Robin Pickleball Tournament to Benefit Gift of Life on March 21, 2018
Location: Delray Beach Tennis Center
201 West Atlantic Avenue
Delray Beach, FL 33444
Wednesday, March 21st
Registration 10:30 am
Round Robin Play 11 am to 4 pm
$35.00 Participants
$15.00 Spectators
Awards, Refreshments, Fun!!
Skill levels: Novice/Low intermediate and Intermediate/Advanced
RAIN DATE: March 22nd
You can help cure blood cancer! Register online… CLICK HERE!