Welcome to Delray Beach Tennis Center
---
Membership Information
Yearly Membership Application 2020
Valid October 1, 2019 – September 30, 2020
DOWNLOAD YEARLY MEMBERSHIP APPLICATION
---
ATTENTION
PLEASE NOTE: The Delray Beach Tennis Center will close at the end of the day on Wednesday, February 12th.
Starting Monday Sept. 16 we will be offering Yoga Group Clinics on Mondays & Thursdays from 8-9am and Personal Yoga Lessons by RYT Certified Yoga Instructor, Allison Miller to help strengthen your tennis and pickleball game. Please call the Center directly to book your spot in the Clinics. For personal instruction please contact Allison directly at 914-714-3224.
PLEASE NOTE: As of October 1st, The Delray Swim and Tennis Club hours of operation: 8:00am – 5:00pm.
Fall/Spring 2019-2020 Tennis Program Schedule
---

DELRAY BEACH OPEN – CALL 561-330-6000 – The world's only ATP Champions Tour Event and ATP World Tour Event featuring tennis legends and top-ranked ATP players. Feb. 16-25, 2018. Visit YELLOW TENNIS BALL
---
2019/2020 After School Program Schedule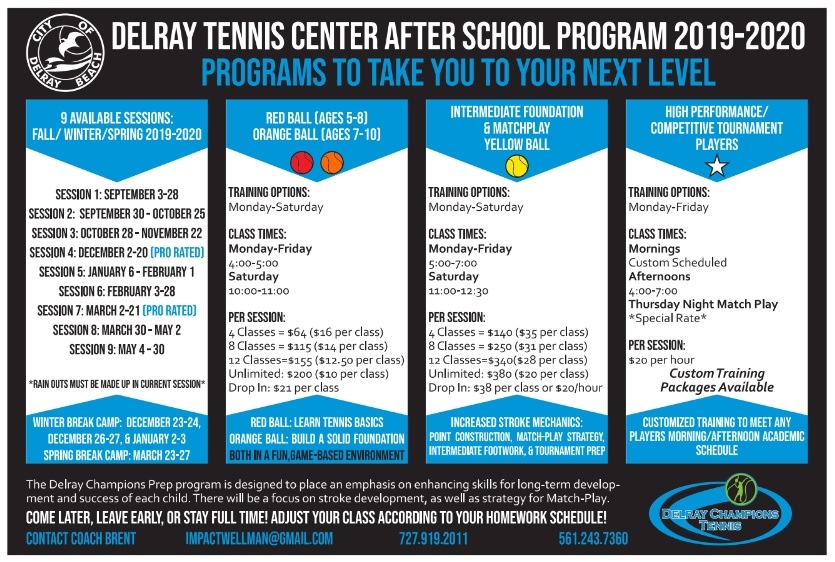 ---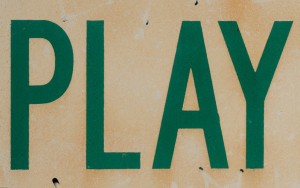 Stay up to date with our latest events… CLICK HERE!
View our PROGRAM SCHEDULE. Take a look at our SPECIAL EVENTS.
---
Our tennis pros bring dozens of years of combined experience. Whether you've just picked up a racquet or you've been playing for years, we can help you grow and improve your tennis game.
Meet our winning lineup of managers and tennis professionals at The Delray Beach Tennis Center.
---
Read our blog! Stay up to date with our latest blog posts.
---
Tennis Videos- Delray Beach Tennis Center
---
---
---