Delray Beach Open Tennis Tournament – Visit Historic Delray Beach – Events
VISIT DELRAY BEACH
EVENTS CALENDAR



MAIN EVENT February 2017 – THE DELRAY BEACH OPEN
February 17-26
Delray Beach Stadium & Tennis Center. February 12-21, 2017: Matches Day & Evening. ATP World Tour players include: Milos Raonic (CAN), Juan Martin Del Potro (ARG), Delray Beach resident Kevin Anderson (RSA), Ivo Karlovic (CRO), Jack Sock (USA), Bernard Tomic (AUS), Steve Johnson (USA). Bryan Brothers (USA).
ATP Champions Tour field: TEAM USA – James Blake, Mardy Fish, Vince Spadea; TEAM INTERNATIONAL: Fernando Gonzalez (CHI), Sebastien Grosjean (FRA), Mikael Pernfors (SWE). Special events: Senior Days, Ladies Day Luncheons, USTA Kidz Day, Bryan Brothers Clinic, Live Bands & more!
DELRAY BEACH OPEN
Delray Beach Open – CALL 561-330-6000 – The world's only ATP Champions Tour Event and ATP World Tour Event featuring tennis legends and top-ranked ATP players. Feb. 16-25, 2018.
Visit Yellow Tennis Ball
BRYAN BROTHERS CLINIC
MON, FEB. 19 (5 -6 PM) & TUES., FEB. 20 (3 – 4PM), 2018
A ONCE-IN-A-LIFETIME OPPORTUNITY TO LEARN FROM THE MOST SUCCESSFUL DOUBLES TEAM OF ALL TIME… THE BRYAN BROTHERS!
Participants of this VIP experience receive clinic participation, 2 Stadium Court Box seats for the evening's matches, Premier Parking, Gift Bag & Professional Photos. Limited Availability. $575 per person. To register, please call Adam Baron at 561-330-6000.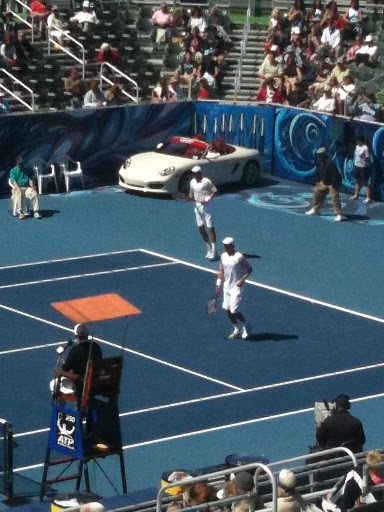 CLICK HERE FOR BRYAN BROS CLINIC
SPECIAL OFFERS
SENIOR DISCOUNTS



SAT., FEB 17, 2018; MON., FEB. 19, 2018 & WED., FEB 21, 2018 (DAY SESSIONS)
'BUY 1, GET 1 FREE'. LIMITED SEATING. PURCHASE TODAY!
TO RECEIVE YOUR SENIOR DAY DISCOUNT, CALL 561-330-6000 OR CLICK HERE
DELRAY BEACH OPEN TENNIS EVENT SCEHDULE
CALL 561.330.6000 OR CLICK HERE FOR TENNIS SCHEDULE
THERE'S A RICH TENNIS HISTORY IN THE HEART OF DELRAY BEACH
It's more than just the site of an ATP 250 tournament every February. While the Delray Beach Open sits on Atlantic Avenue, the part of Delray that really thrives in tennis potential is just two miles south, a few turns off of Linton Boulevard, surrounded by Lavers Circle and Egret Circle.
Like the street names hint at, the history of the property seems to be turning in circles. But wait, doesn't one of those street names sound familiar?
In the late 1970s, Rod Laver's second cousin, Ian, founded Laver's International Tennis Resort in the heart of Delray Beach. The club, which had over 40 courts and included a condominium complex, hosted the first-ever Miami Open in 1985, then an ATP-only event called the Lipton International Players Championships…
Historic Walking Tours in Delray Beach, FL
You are cordially invited to explore the historical (and often beachy) sites of beautiful Delray Beach, home of the Barefoot Mailman.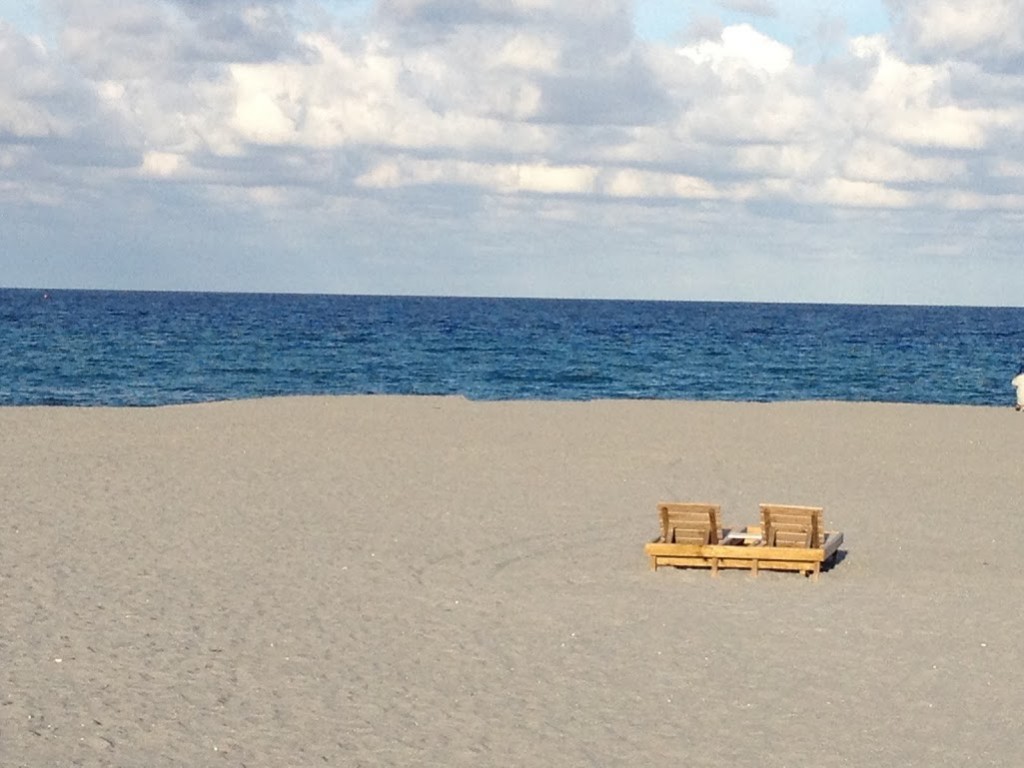 EVENTS IN DELRAY BEACH
FEB 15 – Arts Garage presents Southern Tier & Shaw Davis and the Black Ties – 7pm. $10-12. Reggae, Soul & Blues. 561-450-6357, artsgarage.org
FEB 16 – Arts Garage presents Harper & Midwest Kind – 8pm. $25-40. Blues & Soul. 561-450-6357, artsgarage.org
FEB 16-25 – Delray Beach Open – Catch some of your favorite ranked players here in Delray Beach at the Delray Beach Tennis Center! The world's only 10-day tennis event consisting of an ATP Champions Tour and an ATP World Tour event. 561-330-6000, yellowtennisball.com
FEB 17 – Spady Living Heritage Festival – 1-6pm. Free. In celebration of Black History Month, The Spady Cultural Heritage Museum will welcome everyone to the Spady Living Heritage festival- #SpadyFest. We will bring cultural fun will take to the streets of Delray Beach. Live performances will fill the afternoon at the Spady Museum. 561-279-8883, spadymuseum.com
FEB 18 – Arts Garage presents Max Weinberg's Jukebox – 8pm. $50. Rock & Roll Dance Party. A truly interactive experience, Weinberg invites the audience to create in real time the set list he and his crack four piece group will play that night. Performing songs from the glory days of rock and roll guests get to choose from a video menu of over 200 songs– everything from the Beatles to the Stones to Bruce and The E Street Band's biggest hits—and hear the group play 'em the way they want to hear them played! 561-450-6357, artsgarage.org
FEB 19 – USTA Kidz Day at the Delray Beach Open – 9am-4pm. $10-42. Since the kids are off for Presidents Day, why not join us for a fun-filled day of kidz tennis matches & activities at the ECTF / USTA Florida KIDZ Day! 561-330-6000, yellowtennisballl.com
FEB 2 1- Chamber Tennis Bash – 5:45-7:45pm. $35-65. Join your fellow Chamber Members at the 12th Annual CHAMBER BASH held in the 'Hospitality Pavilion', at the Delray Beach Open. 561-330-6000, yellowtennisball.com
FEB 21 & 22 – Delray Beach Open Ladies Day Lunches – 11am. $72-88. Gather and gab with your girlfriends at one of the most popular events at the Delray Beach Open. Includes stadium court seats to the day's matches, luncheon, ATP player appearances, raffle prizes & more! yellowtennisball.com
---
Johnnie's Favorite Classic Rock Wednesdays
The Flyers cover some of Classic Rock's finest — Eric Clapton, Stevie Ray Vaughan, George Harrison and Jimi Hendrix — to name a few greats! See the energetic, heart pounding trio with shows starting at 8 PM!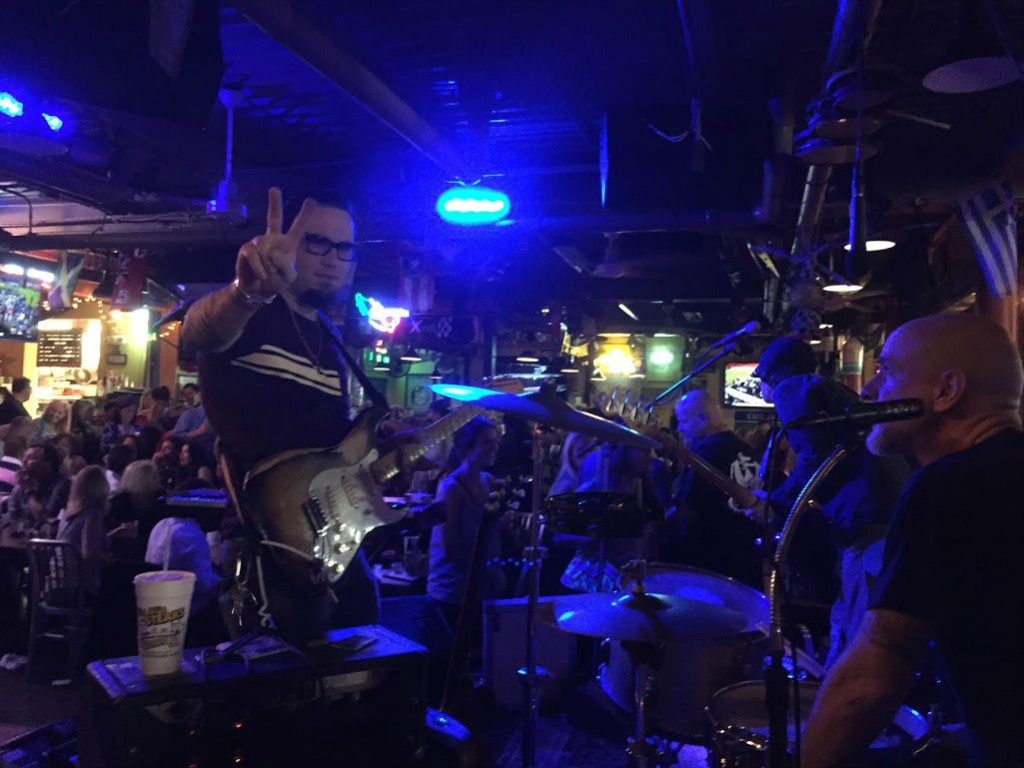 ---
FEB 23 – Arts Garage presents Sultans of String – 8pm. $30-45. Accoustin Music. 561-450-6357, artsgarage.org
FEB 23-25 – 52nd Annual St. Vincent Ferrer Church Festival – The festival features great live entertainment, food and beverage, amusement rides, flea market, kids corner, lucky races, games, contests, and so much more. 840 George Bush Blvd. 561-276-6892, festivaldelray.com
FEB 24- Arts Garage presents Charenee Wade – 8pm. $30-45. Jazz. 561-450-6357, artsgarage.org
FEB 25 – Delray Beach Public Library Sunday Musical Matinee – 2pm. $20. Featuring Michael Thompson. 561-266-0194, delraylibrary.org
FEB 25- Arts Garage presents Ghost Town Blues Band- 8pm. $30-45. Blues. Not your grandpa's blues band, their live show has been captivating audiences in the U.S. and Canada with a second-line horn entrance, cigar box guitars and electric push brooms to Allman Brothers style jams and even a hip-hop trombone player. 561-450-6357, artsgarage.org
FEB 26-27- Old School Square Crest Theatre presents An Evening with Andrea McArdle and Donna McKechnie – 8pm. $57-72. The Crest Theatre Cabaret Series presents a concert event featuring two of Broadway's most beloved stars in a celebration of iconic composers, Marvin Hamlisch and Steven Sondheim. McArdle and McKechnie perform the composers' biggest hits from their Tony Award winning Broadway shows and Oscar winning movies. 561-243-7922, oldschoolsquare.org
FEB 27- Arts Garage presents VIBE- 8pm. $5. Vibe brings local musicians together in a collaborative performance environment creating a nurturing community of and for the participants. Kick back and vibe with Delray's musicians in an ever-changing improvised jam session. No memorized notes or lyrics: just bring your instrument and let the music play. 561-450-6357, artsgarage.org
FEB 28- Old School Square Crest Theatre presents Broken Arrow – The Music of Neil Young- 8pm. $47-72. MusicWorks presents Broken Arrow, celebrating the music of the legendary Neil Young — from the rockin' electric Crazy Horse tunes, to the more acoustic, pedal steel driven, country rock hits. Joe Mass nails the Neil Young vocals perfectly and the harmonies are spot on. 561-243-7922, oldschoolsquare.org
Welcome to the Delray Beach Orchid Society website. Our goal is to stimulate interest, provide education, and enable the exchange of information among Delray Beach area orchid lovers. ​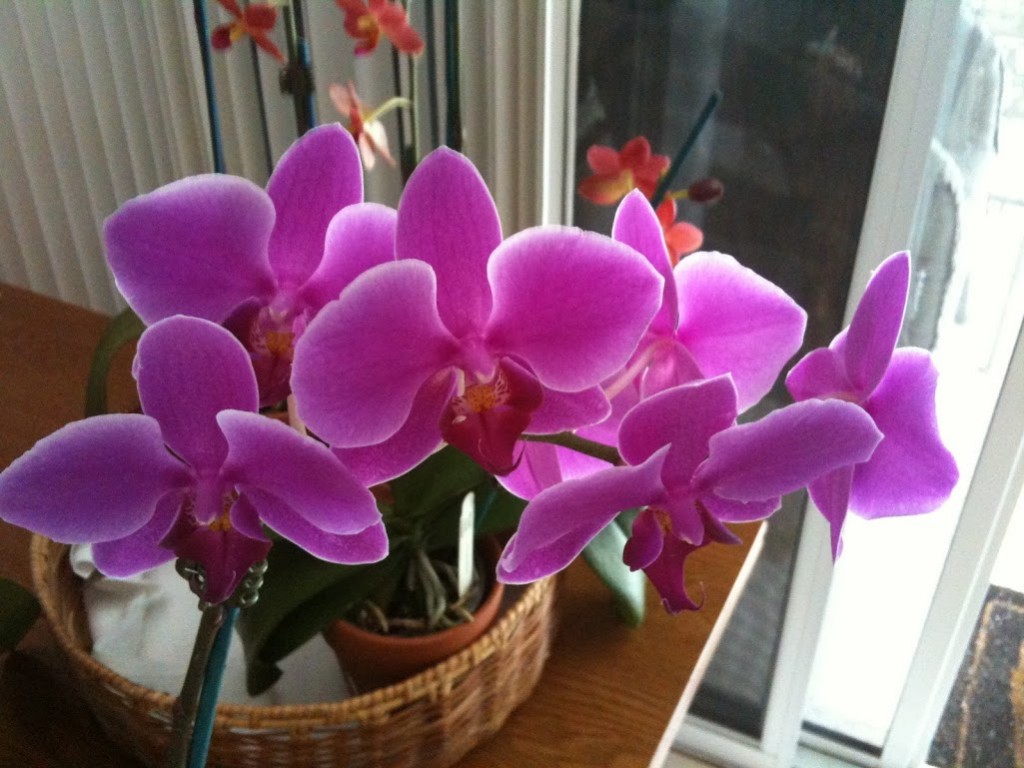 DELRAY BEACH TENNIS ATP CHAMPIONS TOUR
For tennis fans, the holidays have come early! Tournament organizers at the Delray Beach Open have announced that International Tennis Hall of Famer and 17-time Grand Slam champion John McEnroe will return to Delray Beach for his fourth appearance in the tournament's ATP Champions Tour event February 16-18 at the Delray Beach Stadium & Tennis Center.
The Presidents Day weekend USA vs. International ATP Champions Tour matches kick off the 10-day Delray Beach Open that also includes an ATP World Tour tournament — it's the only tennis event in the world combining an ATP World Tour and ATP Champions Tour tournament at the same event.