Marius Copos – Head Tennis Professional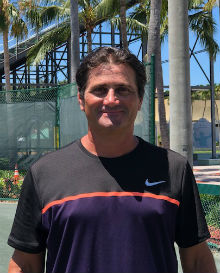 Marius, originally from Romania, brings a wealth of knowledge and experience to the Delray Beach Tennis Center. His local background includes The Oaks, Mizner Country Club, Boca Falls, Indian Springs, Via Mizner.
He has successfully coached ladies teams and administered junior programs. Marius also coached at St. Andrews School in Boca Raton. He will be overseeing the court maintenance operations. During his off time Marius can be found at the beach, where he is a passionate promoter and player of beach tennis.