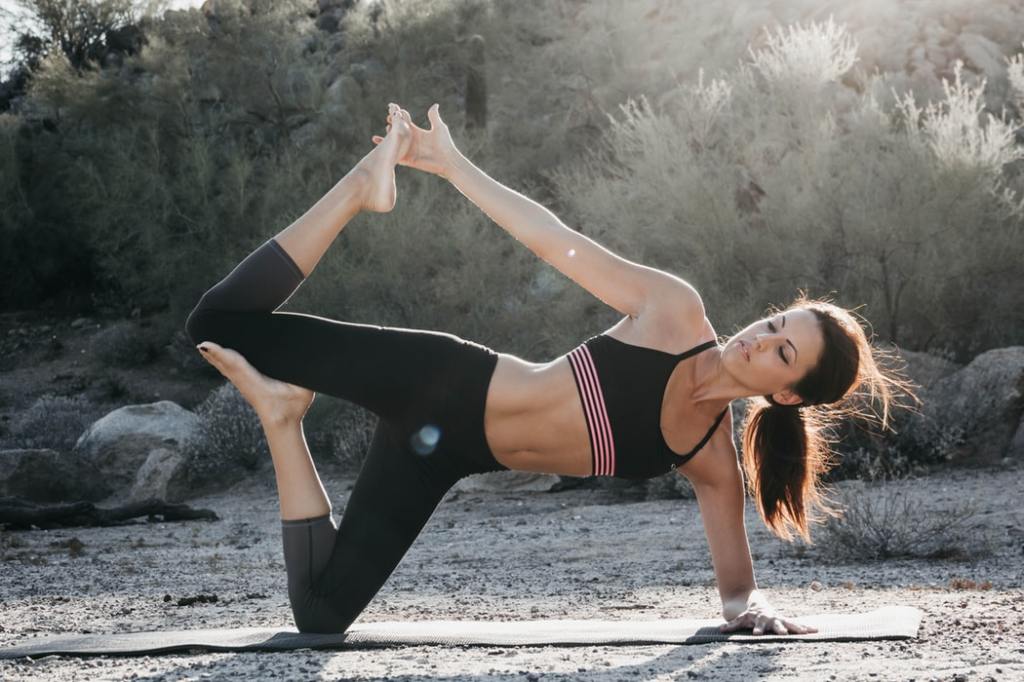 Stretch and Strengthen Your Game with Yoga for Pickleball and Tennis!
Do you have aches and pains that get in the way of enjoying your game?
Would you like to reduce the use of muscle relaxers and pain meds?
Wouldn't you like to feel more at ease in your body?
Learn how to:
✓ Stretch and strengthen sport specific muscles
✓ Improve shoulder turn and core rotation
✓ Increase power and distance
✓ Reduce pain and stiffness
✓ Reduce chance of injury
✓ Improve balance, focus, and concentration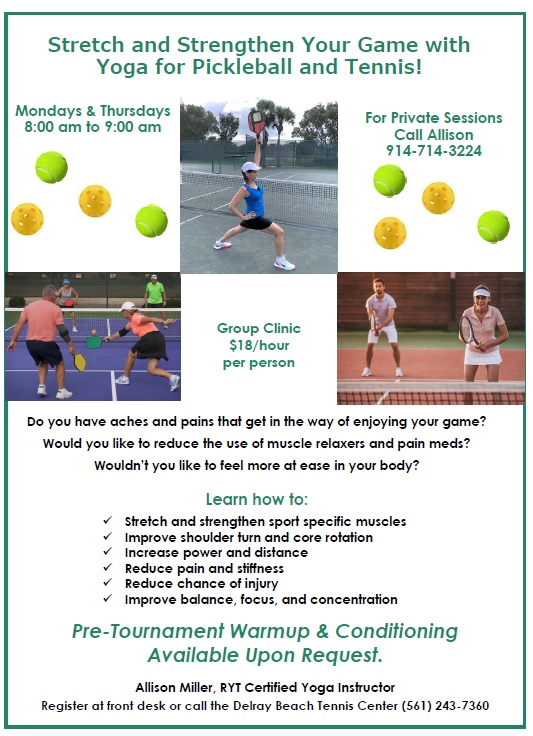 Pre-Tournament Warmup & Conditioning
Available Upon Request.
Allison Miller, RYT Certified Yoga Instructor
Register at front desk or call the Delray Beach Tennis Center (561) 243-7360