Delray Beach Open – Tennis Tips – Sports Psychology – Tennis Videos
DELRAY BEACH OPEN BY VITACOST.COM'S ATP CHAMPIONS TOUR LEGENDS EVENT IS THE ONLY ATP CHAMPIONS TOUR EVENT IN THE U.S. THE FIELD CONSISTS OF PLAYERS WHO HAVE BEEN RANKED WORLD NO. 1, A GRAND SLAM SINGLES FINALIST, A SINGLES PLAYER ON A VICTORIOUS DAVIS CUP TEAM OR HAVE RECEIVED A WILDCARD.
FORMAT: TEAM AMERICAS VS. TEAM WORLD. 6 SINGLES MATCHES AND 2 DOUBLES MATCHES IN TOTAL. FIRST TEAM TO WIN 5 MATCHES WINS THE ATP CHAMPIONS TOUR EVENT.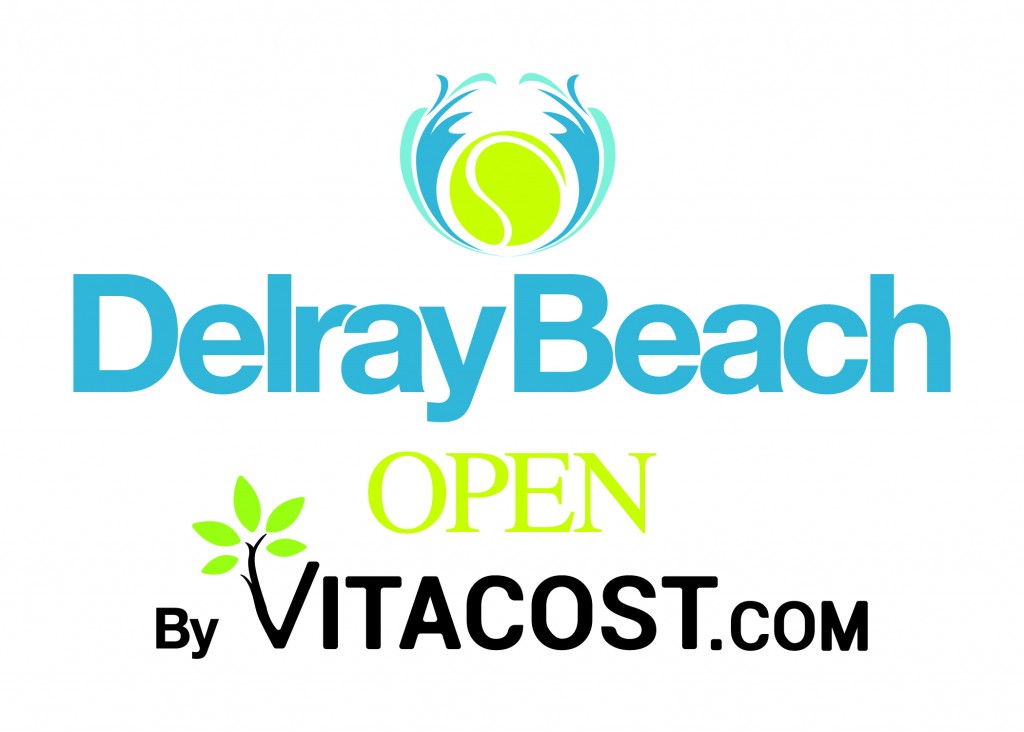 TOMMY HAAS (GER) – CAPTAIN
DELRAY BEACH: 2006 ATP 250 Singles Champion; First appearance in ATP Champions Tour event. CAREER: Reached a career-high ATP Tour Singles ranking of No. 2 in May 2002 and finished eight seasons ranked in the top 20 highlighted by his year-end best of No. 8 in 2001. Captured 15 singles titles in 28 finals, most recently triumphing in Munich in 2013. Boasts career singles wins over Novak Djokovic, Roger Federer and Andre Agassi defeating them at least three times each. Earned 563 singles wins overall becoming the 7th most among active players. Was an Olympic silver singles medalist at Sydney in 2000. In 2004 and 2012 Haas was named ATP Comeback Player of the Year. PERSONAL: Began playing tennis at 4-years old with his father Peter (former European champion in judo) before moving to Florida at age 11 to attend the Nick Bollettieri Academy where he finished high school. Received dual citizenship in 2010 (USA, Germany). Engaged to Sara Foster. They have two daughters, Valentina and Josephine.
THE DELRAY BEACH OPEN BY VITACOST.COM ATP WORLD TOUR EVENT IS ONE OF ONLY 10 ATP WORLD TOUR EVENTS IN THE U.S. AND CONSISTS OF A SINGLE-ELIMINATION SINGLES AND DOUBLES EVENT FEATURING MANY OF THE TOP-RANKED MEN'S PROFESSIONALS IN THE WORLD.
DELRAY BEACH: Kevin Anderson has made seven appearances in Delray Beach winning the 2012 singles title and was the singles finalist in 2014. CAREER: Anderson became the first singles player from South Africa in 23 years to qualify for the 2018 Nitto ATP Finals and finished the 2018 season in the top ten for the first time in his career. Anderson has finished the last five of six seasons ranked in the top 20 on the ATP World Tour in addition to winning five ATP singles titles. Anderson advanced to his first Grand Slam semifinal at the US Open in 2017 ranked No. 32 to become to lowest-ranked US Open finalist in Open Era history. In 2018, Anderson reached his second Grand Slam final at Wimbledon after defeating John Isner in the semifinals in the second longest match in Grand Slam history (6 hours, 36 minutes) and getting his biggest career win against eight-time Wimbledon Champion Roger Federer when trailing from two sets down and saving a match point. Anderson has wins over former world No. 1 player Andy Murray and achieved a career-high ranking in 2018 at No. 5 becoming the highest-ranked South African in history since 1973.
Who Won The 2018 Delray Beach Open Beach Games?
Watch as Americans Jack Sock and Taylor Fritz battle it out in the 2018 edition of the Delray Beach Open Beach Games. Video Credit: 2018 Delray Beach Open.
TOP 10 TIPS FOR NEW TENNIS PLAYERS
Tennis can be a frustrating sport, so if you are a newcomer, don't expect too much from your performance too soon. However these 10 tips with the beginner in mind should help you get off on the right footing…
Explosive Movement Training for Tennis Players
Explosive Movement Training for Tennis Players Tennis players change direction every 1.1 seconds. As the speed of tennis has increased, so has the need for efficient pre-shot movements. Using exercises incorporating speed as an element of direction change…
Sports Psychology – Power of Emotions for Optimal Performance
Do your emotions help or hurt you in the heat of competition?
At the top of the Prime Sport Pyramid sits emotions. It's closest to the top of the pyramid (above motivation, confidence, intensity, and focus) because emotions will ultimately dictate how you perform throughout a competition…
PlaySight Tennis Tips with Paul Annacone: Offensive Defense
Novak Djokovic is known as an offensive defender. Andre Agassi played the same style back in the day. The key? Taking time away from your opponent. You will likely never be the best tennis player in the world, but there are drills and tips that you can add to your game from Novak's. Learn how with these tennis tips from Paul Annacone…
What's the Connection Between Emotional and Physical Health?
According to Charles Goodstein, MD, a clinical professor of psychiatry at New York University's Langone School of Medicine in New York City, the brain is intimately connected to our endocrine system, which secretes hormones that can have a powerful influence on your emotional health…
Power of Visualization in Sports – Top 5 Most Mentally Challenging Sports – Mindset of a Champion
Visualization has also been called guided imagery, mental rehearsal, mediation, and a variety of other things — no matter the term, the basic techniques, and concepts are the same. Generally speaking, visualization is the process of creating a mental image or intention of what you want to happen or feel in reality…
Benefits of Acupressure – What is Ki Energy? – Amazing Examples of Mind Over Matter
KI Energy is the unseen life force in your body and everywhere. It is a universal energy that penetrates everywhere uniting all the manifestations of the universe, visible or invisible. Mostly in Japan it is refered to as "Ki" , China it is refered to as "Chi" or "Qi" and in Sanskrit it is known as "Prana". When cultivated, it can be used for healing, breaking or self defense purposes…
Coach's Corner ft. Peter Smith
Peter Smith is one of the elite coaches in college tennis history. He's led the USC Men's Tennis team to five NCAA titles in the past 9 seasons and is a two-time ITA National Coach of the Year winner. Smith has coached numerous All-Americans and players who have had success on the ATP tour, including Steve Johnson who is currently #30 in the world.
With tennis, you have to adopt a long-term mentality and always keep building for the future. When kids are young, steadiness wins (really, steadiness always wins), but as they get older, hitting with power and having a complete game become much more important. I always wanted my kids to have a complete game because I knew that it would pay off in the long run, even if they struggled to beat the steady players as juniors.
5 Tips for Mental Toughness
Five practical tips to increase your mental toughness on the tennis court. These tips are very practical and will immediately help you see how you can not only grow in your mental toughness – but be tougher than your opponent!